Bubbs Lane reminds you of what is important; Friendship, nature, good music, camp fires, big wooden tables and cosy spaces; The cabin is spacious, but with plenty of nooks and crannys to relax, read a book and disconnect.
It's impossible to not slow down when you spend a couple of nights at Jack and Bianca's sanctuary. They've beautifully curated the space, so it feels instantly familiar — like your own family getaway home.
Bree, Jess and I stayed the weekend. We went up Friday night, enjoyed a meal at Red Hill Pub — a couple of kilometres away from the property — before making ourselves at home at Bubbs Lane with some wine.
The record player sits in the corner of the open living space and instantly became the centre point. The eclectic selection of records made discovery a joy. One moment we were listening to Bob Dylan, the next, an ode to Jack's youth — Blink 182.
On Saturday, we ventured to The Mill in Castlemaine. Spent hours exploring second hand clothing, furniture, cameras and books. There were a lot of mirrors, so I took a few self portraits.
We tasted cheese, explored a gallery by local artists and visited the local chocolate factory.
At golden hour, we watched a Mum-roo and her joey enjoying the plants next to the cabin. We played Rummikub and enjoyed the fire-pit outside.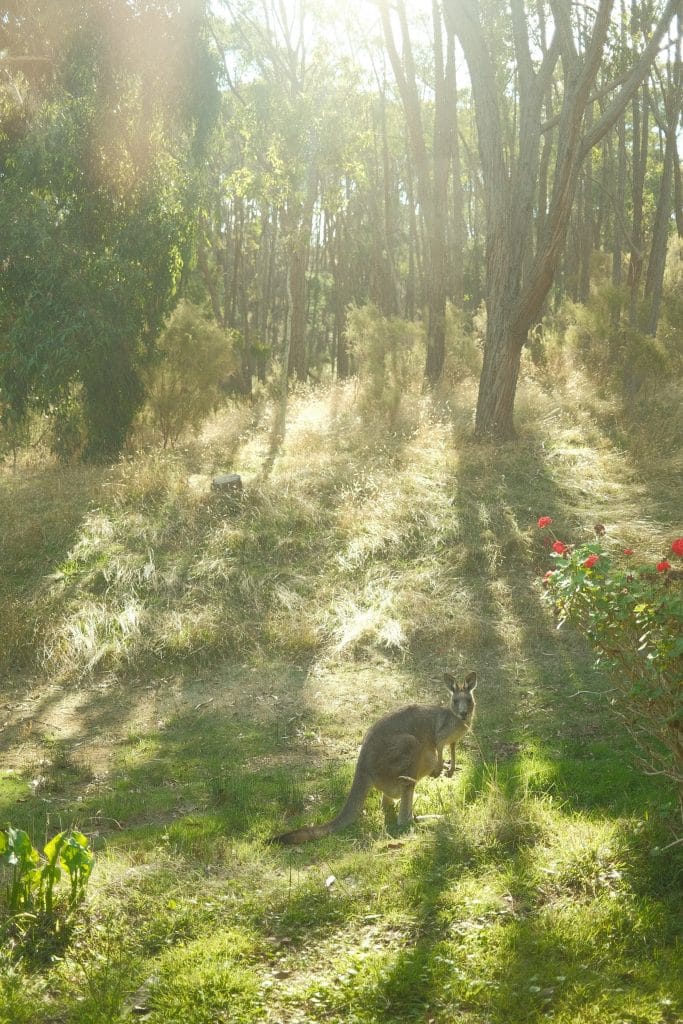 Sunday morning: coffee in bed and a slow morning cleaning.
We visited a cafe in Castlemaine for breakfast called Bruce's Kitchen (one of the best Eggs Bennies I've ever had) and stopped off at Maldon for a stroll in the old gold mining town.
We enjoyed a milkshake from Maldon Fudge & Ice Creamery and then we went shopping at MUCH ADO where we picked up some delicious local wine and a new knife to cut open my letters.
We loved Maldon. Everyone was really nice and there was a band playing live folk music, which was a perfect way to end an already epic weekend.
The weekend begins
Saturday morning
The Mill
Saturday night
Home time